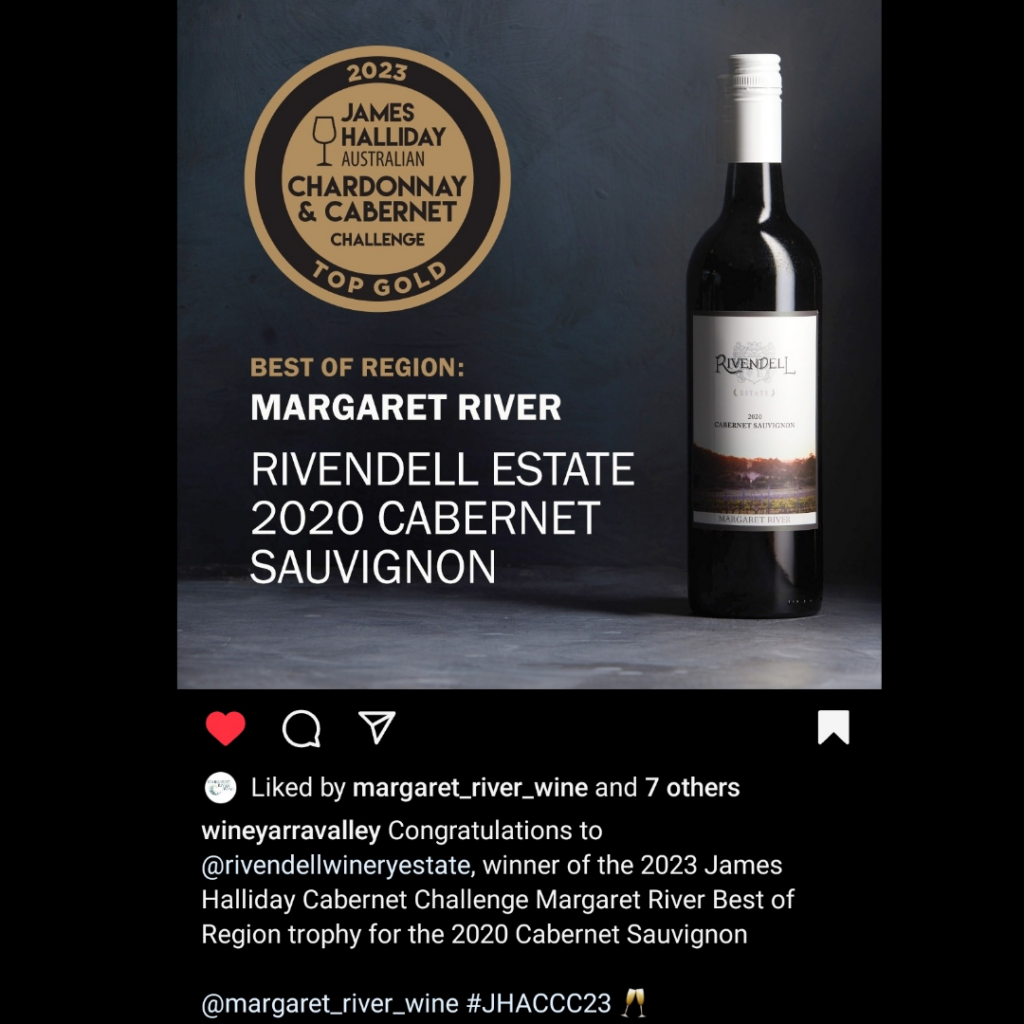 The 2023 Halliday Cabernet Challenge Trophy was awarded to our Rivendell Estate 2020 Cabernet Sauvignon!
The James Halliday Australian Chardonnay and Cabernet Challenge is a celebration of the world's most popular two varieties and Australia's outstanding regional diversity.
Showing 1–8 of 10 results
Rivendell Estate Sauvignon Blanc 2021

$

25.00 inc GST Add to cart

This Sauvignon Blanc exhibits a nose with lifted aromas of passion fruit, guava and exciting tropical fruits. The palate is fine with a lovely, nervy acidity and an effortlessly long and dry finish. 

A lovely release from two of our favourite parcels for sauvignon blanc in the Margaret River region. Fermented cool with Thiol releasing yeasts the wine is matured for three months on fermentation lees to further build complexity and palate weight.